Free Estimate
[rev_slider alias="homer" /]
AFFORDABLE HVAC REPAIR AND INSTALLATION!
RESIDENTIAL & COMMERCIAL
FLAT RATE AC REPAIR
GAS & OIL FURNACE REPAIR
BOILERS
FREE ESTIMATES!
100% Customer Satisfaction Guarantee!
We started Holland Heating & Cooling in 1981 with a focus on customer service and a drive to become the best heating and air conditioning companies in Davison, Michigan. Because we only hire trained technicians who are as passionate about what they do as we are, we are able to provide a kind of quality that is a level above the rest without sacrificing our efficiency or our prices.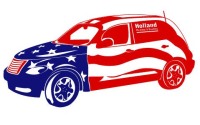 100% SATISFACTION PLEDGE
"At Holland Heating and Cooling Inc., regardless of what service we are providing, we strive to achieve 100% customer satisfaction. Our 100% satisfaction pledge ensures we take pride in the quality of our Heating and Cooling work and in knowing that we have delivered a finished product that our customer will be proud of. If you are not completely satisfied, we will make it right. We go the extra mile with your furnace repair & ac repair, to see to it that you can rely on us for any Heating and Cooling future needs."